Yale Digital Lock for Wrought Iron Gate
FACTORY PROMOTION 
Cheaper than IT Fair
(5 sets only. Call Us Now @ 67479019) 
Retail Price: $699 Promotion Price: $559 Net

(With installation & 2 years local Yale parts warranty & remote control)
One and only digital lock for gate in Singapore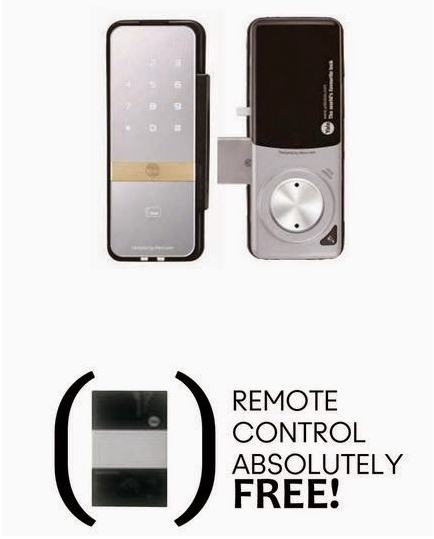 Features
Key-less access option: pin code or card key
Automatic lock after door is closed
Smart touch pad prevents password from being exposed due to residual fingerprint
Break in and heat alarm for additional security
Low battery warning with alarm and LED alert
Commonly found 9 V battery can be used to charge the lock in the event that the battery is flat
Can store up to 40 different card key
Pin code of 4 - 12 digit
Bundle Promotion: Digital Lock for Main Door & Iron Gate
Cheaper than IT Fair
YDR 323 & YDR 323 G (Both models look the same)
(With installation & 2 years local Yale parts warranty & remote control)
Retail Price: $1398  Promotion Price: $999 Net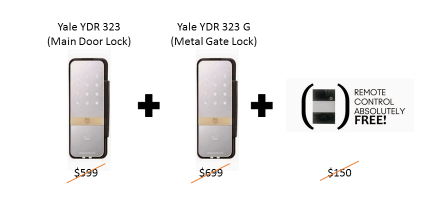 Bundle Promotion: Digital Lock for Main Door & Iron Gate
Cheaper than IT Fair
YDR 3110 & YDR 323 G (Both models look the same)
(With installation & 2 years local Yale parts warranty & remote control)
Retail Price: $1198  Promotion Price: $899 Net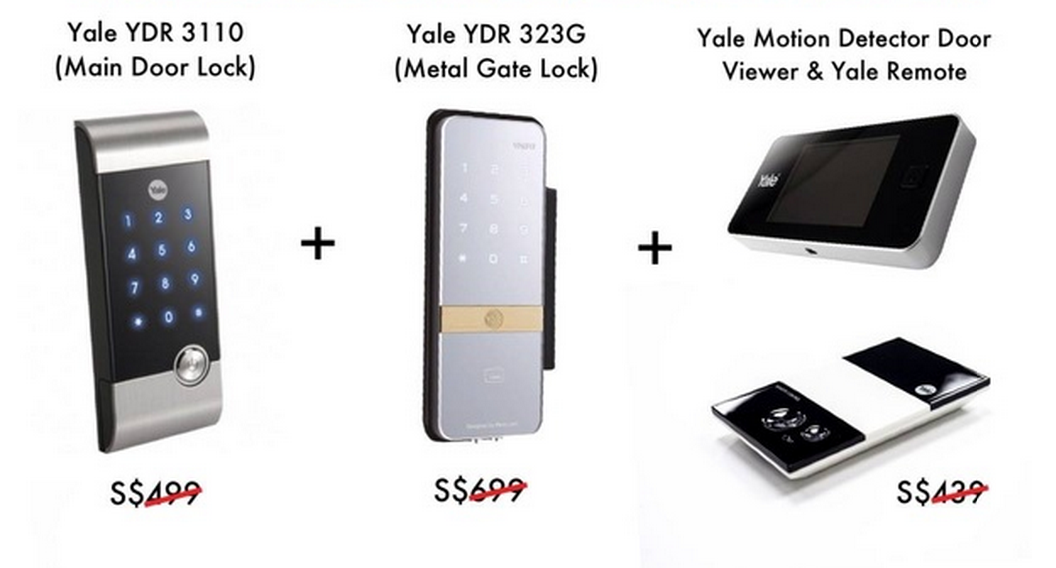 Unique Features
Other digital locks are designed for wooden door and not gate so, there will be a ugly metal box and padlock behind the gate as seen below.  These digital lock installation are unsafe and ugly hence our company only recommend the one and only digital lock designed specially for wrought iron gate.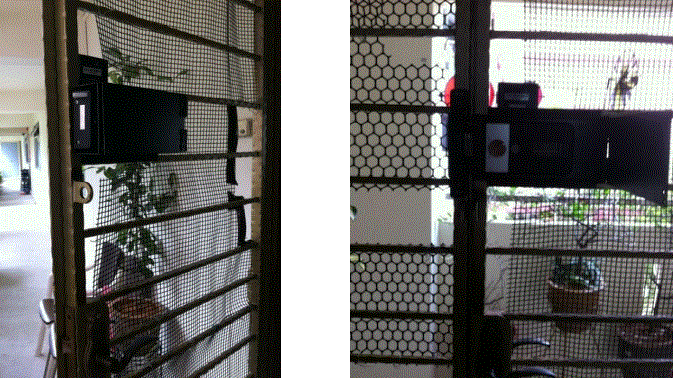 Differences between parallel imported lock and local authorised locks
1) Mechanism Our yale digital locks are specially designed to suit Singapore's climate and weather. Some lock are designed to use in Korea (dry weather), certain components are not suitable for high humidity conditions which may cause malfunction or shorten the life of products.

2) Local warranty & 24 hours service support Our yale digital lock comes in 2 years part warranty and 1 year service warranty upon installation.

3) All instruction are in English Language Our yale digital lock sets are all available in English language (user manual / wordings on the lock set / voice assistance)
FAQ
Question: Can I install this digital lock for my wrought iron gate if I do not replace a new gate?
Answer: Yes, you can simply replace the lock and keep your existing gate. The picture below shows the before and after effect of the installation.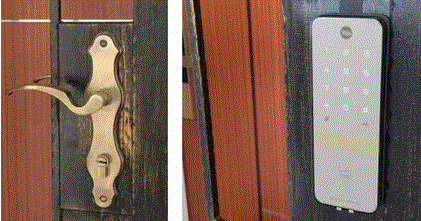 Question: Can I install this digital lock for my BTO and condo gate?
Answer: Of course, many of our customers choose to replace the lock to a digital option and keep their new gate.
Question: Why should I install this digital lock for my gate?
Answer: After installing this digital lock, you no longer need a key to gain access to your gate. Moreover, when a key is misplaced or when your tenant moved out, you simply have to change your pin or reset your key card. 
Question: Is this digital lock a safer option and does it comes with local warranty?
Answer: Of course, Yale is a trusted American Brand. When you purchase the lock from us, the purchase comes with 2 local years of warranty for the parts and 1 year of service warranty unlike parallel import purchase. 
Question: Do you have a bundle digital lock set for the gate and lock?
Answer: Yes, we have a bundle promotion for YDR 323 G & YDR 323. You enjoy a lower price when you purchase the bundle set. Many of our customer choose to purchase this set because both the locks have the same appearance so that it is much nicer.