Products - Doors
Wooden Door
There are three main types of wooden / timber doors namely, the solid wooden door, the classic wooden door and the veneer wooden door in Singapore.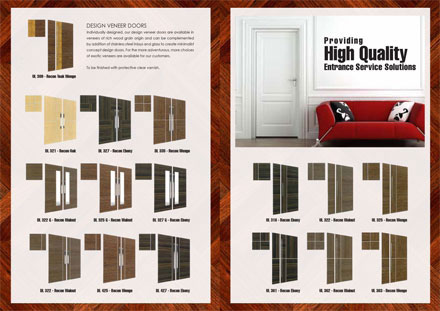 Solid Doors
(For main and room door)
The solid wooden door is durable and has the best sound-proofing quality among the three. The solid wooden door can be varnish in 5 different colours shown below.
-durable
-good sound ventilation
-available in 5 varnish colours shown below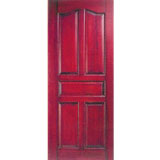 Cherry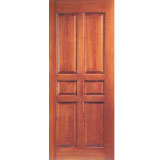 Teak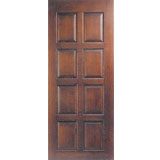 Walnut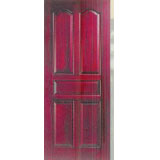 Rosewood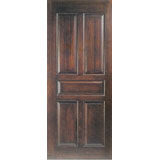 Mahagoney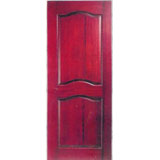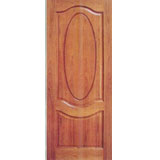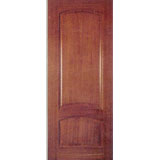 Classic Door

The classic wooden door is a commonly used in the bedroom of HDB flats in Singapore. The classic wooden door is affordable and can be painted in various colours.
-a cheap alternative for room door
-available in many painted colour

Veneer Door
The veneer wooden door is the latest model in the market widely used in commercial, condo and newly constructed HDB flats in Singapore. The veneer wooden door has more trendy design and available in many different design.

Designer Door

Bifold Door
Bifold doors fold in on themselves, and are fixed to sliding track at the top of the door. They take up less space,
when opened, than normal doors.
-economical
-lightweight
-durable
-comes in many different colours
Bi fold door is commonly used in bathroom, toilet and kitchen in Singapore. Bi fold door is popular in the Singapore context because it is easy to maintain and does not take up much space. There are two types of bi fold doors, namely the top and bottom guide bi fold door and the top roller bi fold door. Due to its modified mechanism, the top roller bi fold door is more durable as compared to the top and bottom guide bi-fold door. All our bi fold doors come in many different colours of acrylic panels and frames. There are also various designs available for you to select.

Design Available

Panel Colours Available
Sink and Stove Door
Sliding
Casement
Aluminium Sliding Door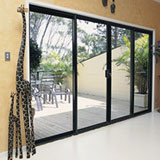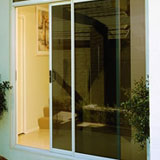 Folding Door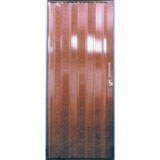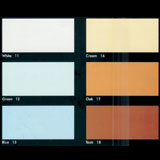 Colours Available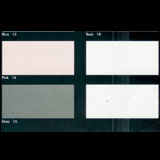 Colours Available
Showerscreen
-easy to maintain and clean
-available in acrylic and glass panel
Shower screen is installed in the bathroom and toilet to separate the shower area from the non-shower area. It is useful in keeping the walls and floors of non-shower area dry. Having a dry floor for the non-shower area in the bathroom is important as it reduces the chances of accident and the formation of molds and mildew.
There are two main types of shower screen, namely the frameless glass shower screen and the sliding shower screen.
Frameless glass shower screen is elegant and gives your bathroom and toilet a hotel look. The frameless glass shower screen allows for towel to be hanged at its stainless steel handle. However due to its swing mechanism, the frameless shower screen required more space as compared to the sliding shower screen. For safety reason, our frameless shower screen is made using 10mm tempered safety glass.
Sliding shower screen are usually preferred in the Singapore context as it required less space. For the sliding shower screen, you can choose to have either acrylic or glass panels to suit your budget and preference.
All our shower screens come with powder-coated aluminium frames which are 100% rust and corrosion resistance.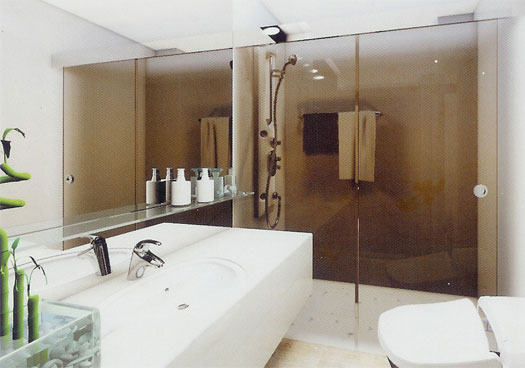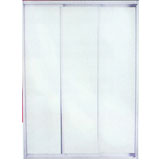 3 Panel Sliding
L-shaped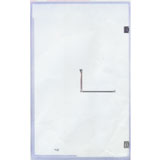 Frameless